The talented 18-year-old Quarter Horse gelding Acapulco Jazz was retired in a moving ceremony this weekend at the Weatherford CIC**/* in Weatherford, Texas.
After completing the CIC2* on Ashwood Lad, owner and rider, 21-year-old Bonner Carpenter of Dallas was called back to the ring, along with Heather Morris, who had served as Jazz's groom the prior weekend at the Rolex Kentucky CCI**** , and coach Mike Huber. ( Morris herself was near at hand having just accepted the blue and red ribbons in the CIC** for her stellar performances on Allison Freeman's Slate River and Lynne Partridge's First Mark. )

With Carpenter astride the wiry chestnut, details of his career were recounted to the crowd with the strains of Randy Newman's "A Nice Ride" from the soundtrack to Seabiscuit wafting on the wind.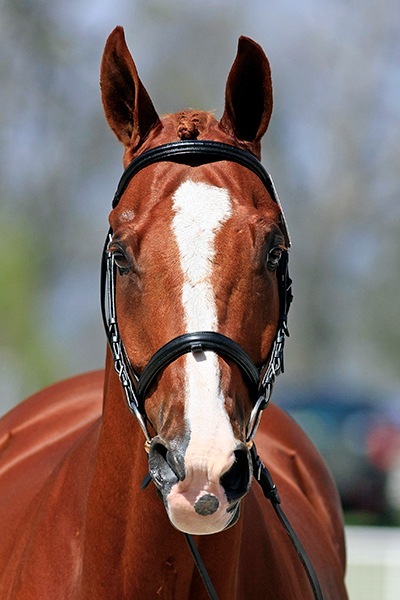 Though foaled in Mexico, Jazz has a Texas ancestry, his grandsire Streakin Six stood at the famous Four Sixes Ranch in Guthrie, Texas, with another well-known Quarter horse stallion Dash for Cash.Jazz himself came back to Texas with a Mexican rider, who had aspirations of competing for his country. The young gentleman was not successful in sealing a partnership with the 16.2-hand chestnut, however, and sought the assistance of Houston area trainer Jennifer Bodtmann.