Omnibus
Support the USEA by Supporting Our Advertisers
Cosequin Stuart H T. (Jul 2013) Omnibus Listing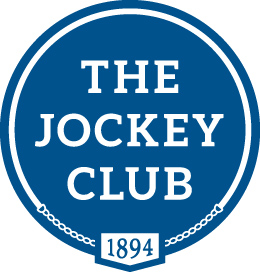 Entires still be accepted. The late fee will be waived for all entries received before July 1st. If you want to send a late entry please enter using Xentry at www.useventing.com or send an email to [email protected]

Sponsored by Cosequin of Nutramax and Presented by Townline Truck and Trailer

The Intermediate and Preliminary levels offered at Cosequin Stuart Horse Trials have been approved by the FEI to be conducted as 2013 FEI Targeted CNs. Qualifying Results achieved at these levels will be considered to be equivalent to MERs at the comparable FEI CIC level (P=CIC1*) for the purposes of moving up to the next level for 2013 only. It is VERY IMPORTANT to note that results achieved at Targeted CNs MAY NOT BE USED to qualify for the North American Junior and Young Rider Championships and WILL NOT count towards FEI Rider Categorization.
Status: Cancelled


New York
USEA Event ID: 15330
Cosequin Stuart H T. | Victor, NY (AREA I)
Event Date: Jul 11-14, 2013

Open Date: May 28 Close Date: Jun 25
Directions
:
Address: Townline and Murray Rds., Victor, NY, 14564.
From West: Exit 45/NYS Thruway to Rte 96 south to Victor. Right at 4th traffic light on School Rd. Right at end on County Rd 41 (Boughton Hill Rd). First left on Murray Rd. Left at 1 mile to stabling and left at end of Murray to show grounds.
From East: Exit 44/NYS Thruway to Rte 332 south. Right at 3rd traffic light on County Rd 41 (Boughton Hill Rd). Thru next light (4-way stop) to next left (Murray Rd). As above.
Divisions

USEF/USEA Recognized Division:I,P
USEF Endorsed/USEA Recognized Divisions:T,N,BN
Tentative Schedule:
Wed: Horses may arrive at noon. Earlier arrivals must be cleared with show secretary. BN /N Cross-country courses open-3 PM.
Thurs: New Schedule! Dressage 8 AM BN/N then Show Jumping Followed immediately by Cross-country (Wear cross country gear to do show jumping) T/I/P Cross-country courses open-3:00 PM.
Fri: Dressage-8 AM for T P I
Sat: Cross-country-8 AM.
Sun: Show Jumping-8 AM.
Starting Times
:
Available July 8: www.stuarthorsetrials.org or www.area1usea.org
Event Officials
TD:
Cindy Deporter, NC
Judges: Pres:
Jo Young, CAN
Member:
Gretchen Butts, MD
Dressage Judge:
Nancy Lowey VA
SJ Judge:
Richard
Jeffery GBR
CD:X-C:
Derek di Grazia, CA
SJ:
Richard Jeffery GBR
Entry Information
Send Entries to:

TWO WAYS TO ENTER:
1. Send entry with check to:
Christina Gray
27 Richmond Ave.
Lexington Kentucky 40502
[email protected] or (805)-239-3930 ext. 3

Draw checks to Stuart Horse Trials Inc. (one check per horse)


2. Or, enter online: www.EquestrianEntries.com and pay with credit card
Organizer:

Org: Heidi Stuart Vahue 3546 Flatiron Rd.Bloomfield NY14469 (585)-657-4523 Cell 585-734-4523 [email protected]
Fees
:
Event Fees Directory: Draw checks to Stuart Horse Trials Inc. (one check per horse) and send to secretary; or, enter online at www.EquestrianEntries.com and pay with credit card.
I $265.00;P $255 T $220.00 N/BN $210. $25 Discount on all entry fees post marked on or before June 11!
Stabling: $160.00; Tack Stall: $125.00; Stall Stripping Deposit: $50.00 (separate check, destroyed when stall is stripped).
Entries
:
*All complete entries postmarked on Opening Date will have office fee for changes or scratches waived. $25 Discount on all entry fees post marked on or before June 11! $50 Late Fee for all entries post marked after Closing Date! All entries must use 2013 USEA Horse Trials Entry Form. Entries may not be postmarked prior to the opening date. Checks will be deposited upon entry acceptance. Checks not deposited will be voided by the event secretary. $25 for any changes made after closing date. Entry confirmation status will be posted on www.stuarthorsetrials.org. Double entries: Not accepted. Entry Limit (if event is oversubscribed with waitlist) Entry limit 300. Levels may be divided/combined as entries warrant, state preferences under the Eligible Section and birthdate on entry. Changes: Any change to entry be in writing by email to [email protected] and may be subject to $25 office fee* (see opening date information on first line). ABSOLUTELY NO telephone withdrawals, changes, or stabling requests will be accepted. Refunds: Before C.D.: Full refund. C.D. to July 2: Refund less $25 office fee*. After July 3: No refund for entry or stabling unless entry and/or stall can be filled from wait list, less $25 non-refundable office fee*. Competition cancellation: No refund. Copy of negative Coggins within 12 months required for all horses and must accompany entry. Masters Divisions: 40 yrs. & over (determined by calendar year), MUST state birth date on entry. Junior Divisions: 18 yrs. & under (determined by calendar year), MUST state birth date on entry.
Competitor Information
Awards:
I $5000 purse from Stuart Horse Trials, Inc. paid to owner of horse P $2500 purse. Efforts continue to raise the prize money amounts at the Intermediate and Preliminary levels. All other divisions: 8 ribbons and 1st place winners receive an exclusive Stuart Horse Trials monogrammed tartan sheet Other prizes include Ariat breeches, Maui Jim Sunglasses and SmartPak Leather Halters.Junior and YOP divisions if entries warrant.Age determined by calendar year. State birthdate on entry.
Charles Owen Technical Merit Awards. All Junior Training and YOP Level participants will be judged for this award. No need to register for this. Irish Draught Sport Horse of North America will donate awards and ribbons to top placed Irish Draught at each level offered (BN/N/T/P/) All horses must be registered before the start of the competition for any special awards. Special forms avaiable on our website.www.stuarthorsetrials.org
Stabling/Veterinarian
:
Limited. $160/stall from NOON Wed. thru 5 PM Sun. 220 temp stalls on grounds, temporary stalls with stall doors,some additional off grounds.Tack stalls may be available if space allows. Noncompetition horses must pay $50 grounds fee in addition to stabling fee. Bedding: shavings only! One bale of shavings provided. Additional shavings for sale on grounds. Stabling Chairman:Anna Detar
[email protected]
MANDATORY $50 stall cleaning deposit is required. Include separate check, made payable to Stuart Horse Trials, Inc., with entry. Check destroyed if stall left stripped. MUST check in with secretary to have stall checked before deposit is returned. Any damage to the temporary stables will be charged to competitor.
Veterinarians:
Genesee Valley Equine Clinic (
585-889-1170
). # on bulletin boards, with secretary, and stabling chairman.
Accommodations:
BOOK EARLY! Ask for Stuart Horse Trials block: The LODGE AT WOODCLIFF-9 mi. (585-248-4810) or (800-365-3065) until June 20th or Hilton Gardens Inn-10 mi. (585-248-9000) until June 20th. Other accommodations: Hampton Inn-6 mi., (585-924-4400). Microtel Victor-6 mi., (585-924-9240). Holiday Inn Express-6 mi. (585-672-2100).Best Western Victor Inn & Suites-7 mi (585)-924-3933.
Dressage
:
Test & arena sizes: I-USEF 2010 Intermediate Eventing Test B-Std. P-2010 USEF Preliminary Test B-Sm T-2010 USEF Training Test B-Sm. N-2010 USEF Novice Test B-Sm.BN 2010 USEF Beginner Novice Eventing Test B Arenas: Grass. (Used only once per year for this competition.)
Cross-Country
:
I-3000 m @ 550 mpm. P-2675 m @ 520 mpm. T-2320 m @ 420 mpm. N-approx. 1800 m @ 350 mpm. BN-1600 m @300 mpm Terrain: Rolling to hilly. All courses: Above Average, for fit horses with experience at these levels. Not move up courses. Challenging questions at each level. Solid inviting jumps.Courses closed May30th.
Other Information
:
Special attention has been given to all footing on cross country course, dressage area, show jumping area and all warm up areas this year. Agri-slicing and top dressing will be added to ensure good footing. New dam added to aid in watering grounds around the water complex and dressage warm up. Watering will continue if needed in the show jumping area, jump warm up and first part of the course. Sand will be added to the track on cross country as well.Cross-country course never open except for Stuart Horse Trials Clinics or schooling days. See website for more information. Only official motorized vehicles allowed on course at any time. Unregistered vehicles illegal on NY roads. Food on grounds. Dogs are welcome in boutique area and stabling only and they must be leashed. ABSOLUTELY NO dogs on cross country course at request of landowners. The competitors party is back! Each rider receives one dinner ticket additional tickets available from the secretary upon arrival for $15.00.
$100 fine if any dog found on x-c at any time. Lollypop Farm will parade adoptable dogs each day in the Boutique area 10:00-12:00.
Kids Day is on Sunday. Enjoy Pony Rides, Face Painting and Kid's Obstacle Course.
This competition is made possible by the generosity of many individuals and corporations including the naming sponsor Cosequin® of Nutramax Laboratories, Inc. and the presenting sponsor Townline Truck and Trailer.
Back to Omnibus & Results List | Back to Calendar List | Area I Calendar List